December 4th
Transform your ears this Christmas with these chic statement studs.
These gold tone stud earrings would make a fabulous Christmas present for a friend or would be a great buy for yourself.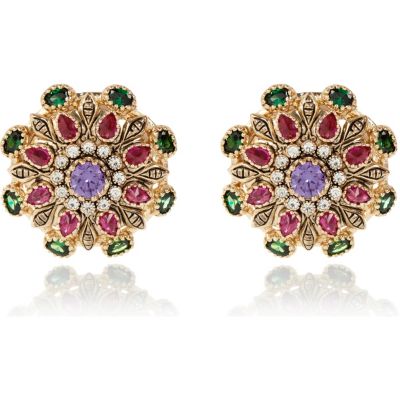 These earrings prove that you don't need to nearly rip your ears off with extremely heavy, dangling ones in order to look good.
The brightly coloured gems in a floral arrangement adds detail and makes the earrings more eye catching and bold.
At just £24.00, reduced from £30.00 at River Island, these earrings could easily be mistaken for high end designer.
It would be silly not to buy these earrings.
Thanks for reading X